Blueberry & Basil Muffins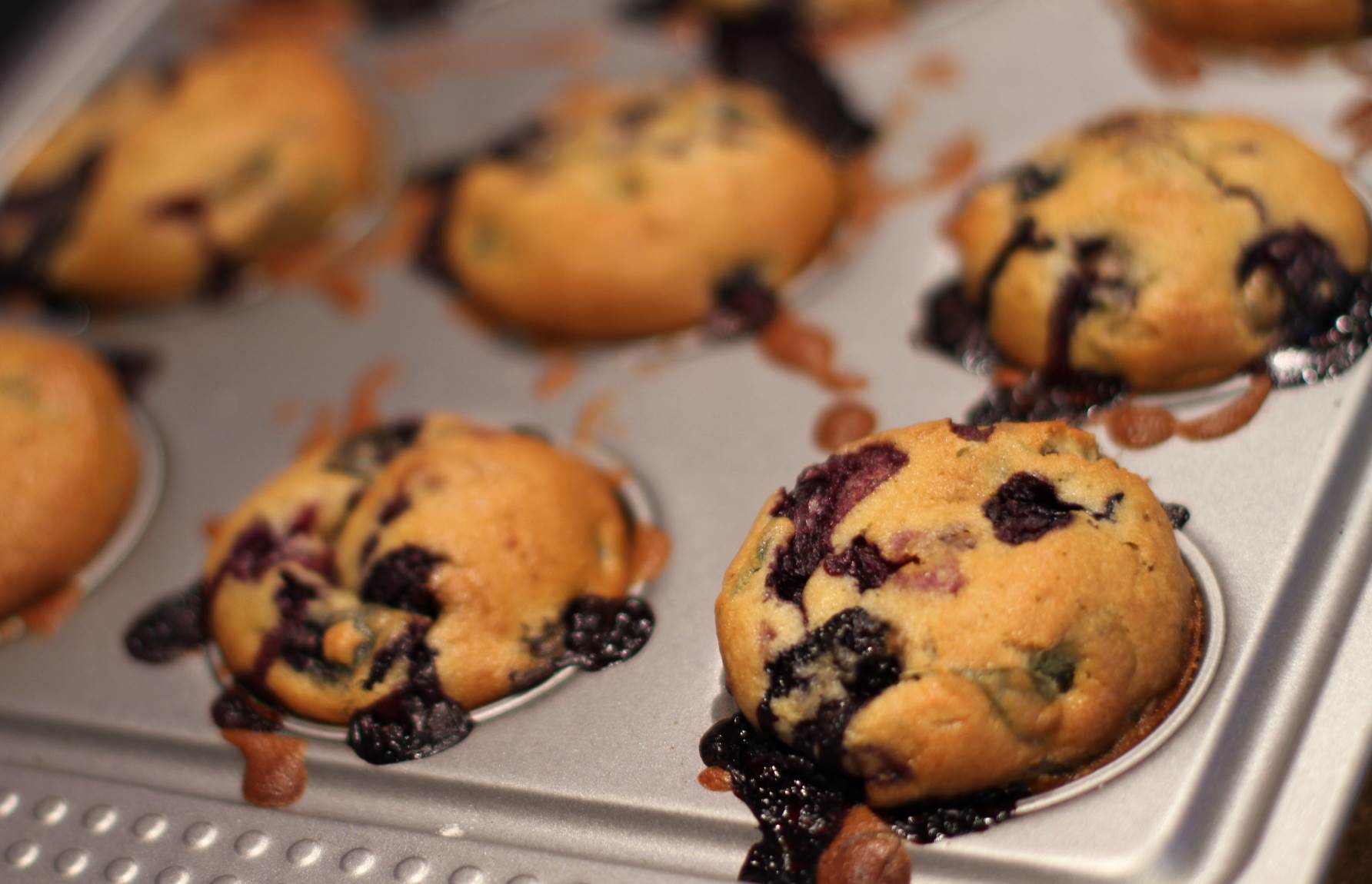 Ingredients
---
230
g
flour
150
g
sugar
115
g
milk
112
g
butter
2
tsp
baking powder
2
cups
blueberries
2
egg
1
tsp
salt
1
tbsp
lemon zest
1
plant
basil
Directions
---
---
Add milk to to the butter and let cool
---
Pour mixture over into kitchen machine bowl
---
Add egg:
Make sure you've let the butter and milk cool down a bit so that you don't end up with chunks of boiled eggs in the dough.
---
1 plant basil
2 cups blueberries
---
Add basil, berries, and lemon zest
---
230 g flour
150 g sugar
2 tsp baking powder
1 tsp salt
In separate bow, mix the dry ingredients
---
Pre-heat oven:
175 °C, convection.
---
Add dry to wet in kitchen machin while it's working:
You want to run the kitchen machine on low, and add the dry stuff gradually (don't just dump it all in there at once).
---
Pour in fomrs:
With the amounts specified here you should get a decent size on the muffins if you divide the dough on approximately 12 muffin forms.
---
Roast for 25 minutes:
Put the muffins into the oven that you have pre-heated to 175 °C and set to convection. They should be done after about 25 minutes.