Honeydew Melon Cheesecake
A very mild and creamy cheesecake, with a slight sweetness coming from honeydew melon. This is a Europian-style cheesecake, which is not baked.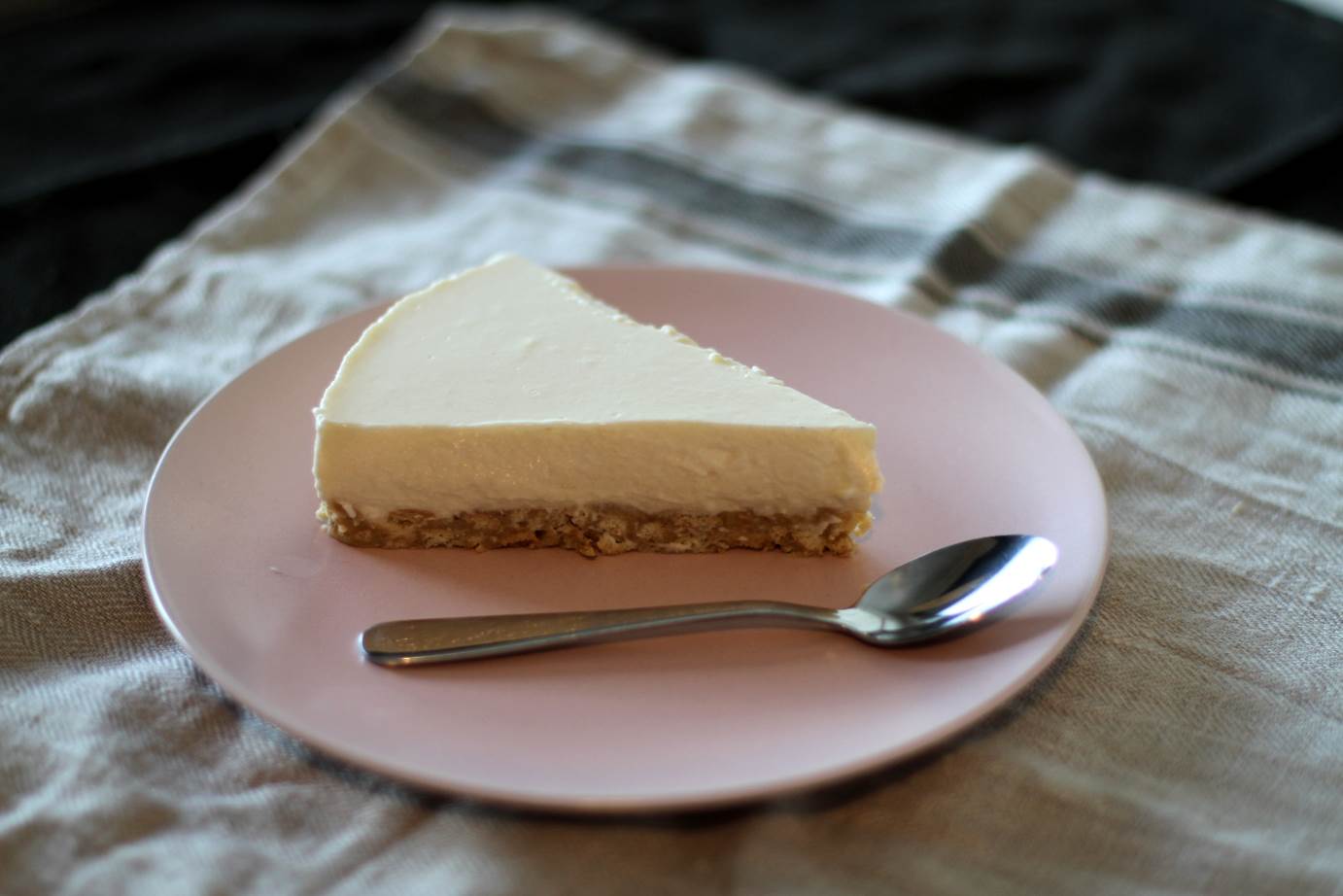 metadata
Created on 2018-10-28
Estimated time needed: At least 278 minutes. At most 306 minutes.
Ingredients
300
g
creme fraiche
250
g
ricotta
225
g
oat cookies
120
g
butter
100
g
sugar
25
g
water
2
tsp
gelatin powder
You can use 4 sheets of gelatin instead.
2
tbsp
cold water
2
drops
mint extract
Optional
1
tbsp
honey
Optional
1
honeydew melon
Directions
prepare the melon:
Cut the honeydew melon in half. Scrape out the seeds. Then use a spoon to cut out the flesh of the melon in chunks. Put that into a saucepan.
heat to thicken:
Add sugar to the saucepan. Then heat the mixture, stirring occasionally. After a while, the melon chunks will fall apart. When the mixture has thickened a bit, let it cool.
225 g oat cookies
120 g butter
mix to form the crust:
Crush the cookies into a bowl, and add the butter. When mixed enough, push the cookie dough into a cake form.
cool the crust:
Put the cake form into the fridge to cool.
⌛ Active time 1 minutes | Passive time 3 minutes
2 tsp gelatin powder | You can use 4 sheets of gelatin instead.
2 tbsp cold water
soak the gelatin:
Prepare the gelation by mixing gelatin powder with cold water.
300 g creme fraiche
250 g ricotta
mix:
Mix together the creme fraiche and ricotta.
2 drops mint extract | Optional
1 tbsp honey | Optional
add honeydew and other flavors:
Add the honeydew syrup and other optional flavors, and mix together.
add hot gelatin:
Boil the water. Then add it to the gelatin. Stir and pour into the bowl with the cheesecake mixture. Mix together.
assemble:
Take the crust out of the fridge, and pour the cheesecake filling into it.
⌛ Passive time 240 minutes
cool:
Place the cheesecake into the fridge and let it set for at least 4 hours before serving. If in a hurry, place into the freezer instead, for about 40 minutes.